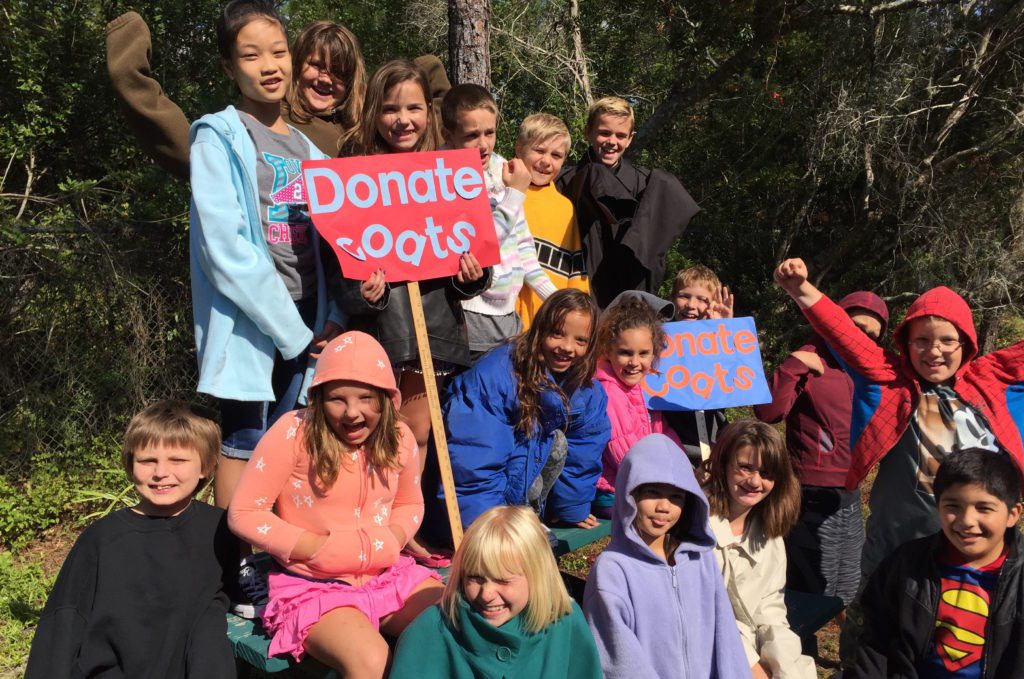 Coat Drive Program
One Warm Coat is the only national nonprofit organization facilitating coat drives. One Warm Coat supports individuals, groups, companies, and organizations by providing the tools and resources needed to hold a successful coat drive. Coats are distributed in the communities where they are collected, to any person in need, without charge or discrimination. Through the Coat Drive Program, every $1 donated warms 1 person.
Nonprofit Partnerships
One Warm Coat's network of more than 1,400 nonprofit partner agencies and schools are integral to our programs. One Warm Coat's partner agencies represent a broad spectrum of social services, and One Warm Coat assists these organizations by providing coats for their clients and enabling them to direct more valuable resources toward their primary mission. In return, participating agencies distribute coats in local communities across the country to the people they serve. Coats are distributed for free and without discrimination to children and adults in need.
Zero Waste Initiative
One Warm Coat works with retailers, manufacturers, and wholesalers to upcycle outerwear overstock, irregulars, and samples by facilitating the donations and distributing them to children and adults in need across the United States and Canada. Through this program, One Warm Coat coordinates shipping and delivery to our network of nonprofit agency partners.
Crisis Coat Fund
The Crisis Coat Fund enables One Warm Coat to provide coats for a specific geographic area or partner agency by purchasing coats at wholesale prices and shipping them directly to where there is an emergent need that is not being fully met through the Coat Drive Program.
Disaster Relief
One Warm Coat responds to natural disasters that put children and adults at risk due to cold weather by shipping donations of outerwear to our network of nonprofit partner agencies in the affected areas to distribute immediately to people in need.