Thank you for being a part of One Warm Coat's 30th anniversary celebration!
Shelter from the elements is a basic human need along with nourishing food, drinkable water, and a safe place to sleep.
When low-income households spend more than half their income on housing, they have little if any money to spend on other necessities, such as food, childcare, transportation, and healthcare.

National Low Income Housing Coalition
At One Warm Coat…
---
We believe
in the basic right to protection from the cold.
We provide
coats to people in need, free of charge and without discrimination or obligation.
We treat
the people we serve with dignity and respect.
We promote
sustainability through the reuse and repurposing of outerwear.
We create
connections in local communities by fostering volunteerism.
We appreciate
and honor our volunteers and donors.
One Warm Coat is the only national nonprofit organization facilitating coat drives on a national level. One Warm Coat supports individuals, groups, companies, and organizations by providing the tools and resources needed to hold a successful coat drive. Coats are distributed in the communities where they are collected by One Warm Coat's network of nonprofit agency partners who give the coats to children and adults in need for free and without discrimination.
During the 2022/23 season, 2,687 Ambassadors and 2,864 Sponsors held coat drives, collecting 460,351 coats for their communities!
Here's what our Ambassadors are saying about their coat drives:
"We collected 418 coats – our biggest Coat Drive yet!"
"Thanks for all you do – great organization & we can't wait to get started on our next Coat Drive!"
"I am always amazed at the generosity of others."
"We held a coat drive across my company's 4 offices in the region – it got great feedback and we'll definitely make it an annual event. Thanks for making it easy!"
"The process was seamless and I'm looking forward to planning the next drive."
"Our third year now and it really opened us up to our neighborhood and introduced us to donors who weren't formerly aware of us. A really worthwhile endeavor."
One Warm Coat's network of more than 1,500+ nonprofit partner agencies and schools are integral to our programs. One Warm Coat's partner agencies represent a broad spectrum of social services; One Warm Coat assists these organizations by providing coats for their clients and enabling them to direct more valuable resources toward their primary mission. In return, participating agencies distribute coats in local communities across the country to the people they serve. Coats are distributed for free and without discrimination to children and adults in need.
We are grateful for all of the amazing partner agencies sharing warmth in communities across the country!
Tovi Martin, Director of Communications for Crisis Assistance Ministry, explains who their organization serves and what a coat means to them.
Here's what our Nonprofit Partners are saying about the Coat Drive Program:
"You are a wonderful organization that helps so many people. We have had clients cry just because we were able to give them a warm coat."
"It was a blessing to the community to receive from those who donated."
"This was a great experience. It was truly lovely to see the amount of support coming from various companies, agencies, organizations, etc. to donate cold weather items for our clients in need."
"It was amazing seeing our parents receive coats. They were very thankful."
"We are always amazed at the generosity of our community. We received the most new coats ever!"
"This was our first coat drive partnering with One Warm Coat and it was great!!! We received more coat donations and partners who helped us by holding a coat drive at their facilities for us."
Through the Zero Waste Initiative, One Warm Coat works with retailers, wholesalers, and manufacturers to facilitate the distribution of sample, overrun, overstock and irregular coats and other outerwear to children and adults in need across the United States and Canada.
Check out the ZWI in action to the right! ->
During the 2022/23 season, 11 retailers and manufacturers donated 83,889 coats and more than 22,833 other warm items through the Zero Waste Initiative.
Zero Waste Initiative Donors
Here's what our ZWI donors are saying about this program:
At Joules, we respect the environment and see it as our responsibility to look after the world around us. We build-to-last and all our garments provide many years of use and can often be passed-on or handed-down. This is particularly relevant when some reports suggest that nearly two-thirds of clothing created by the retail industry overall end up in incinerators or landfill within a year of being produced. One Warm Coat's Zero Waste Initiative is one of the ways Joules is working to reduce our impact and contribute to positive change. We're proud to work with One Warm Coat to share warmth across the U.S.

Florence Castillo, general manager (Americas)
Joules
The Lands' End mission is to create a more comfortable world through programs that support sustainability, philanthropy and diversity and inclusion," said Matt Trainor, senior vice president of brand marketing and creative. "Our philanthropic arm, the Lands' End Comfort Fund, supports organizations that provide at least one of the 3 basic needs for human comfort – food, shelter, and safety. This ongoing partnership with One Warm Coat is not only an ideal match for our mission, but also our unparalleled outerwear product assortment. We are thrilled to continue to grow this relationship and serve our community.

Matt Trainor, senior vice president of brand marketing and creative, Lands' End
The Crisis Coat Fund enables One Warm Coat to provide coats for a specific geographic area or partner agency by purchasing coats at wholesale prices and shipping them directly to where there is an emergent need that is not being fully met through the Coat Drive Program.
During the 2022/23 season, six donors provided 5,991 new coats through the Crisis Coat Fund.
Crisis Coat Fund Donors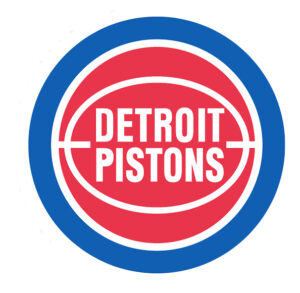 Thanks to Amazon's generous donation to the Crisis Coat Fund, One Warm Coat was able to purchase and distribute 3,000 new coats in 10 cities across the U.S. on One Warm Coat Day!
One Warm Coat responds to natural disasters that put children and adults at risk due to cold weather by shipping donations of outerwear to our network of nonprofit partner agencies in the affected areas to distribute immediately to people in need through the Disaster Relief Program.
During the 2022/23 coat drive season, six nonprofit partner agencies received more than 400 coats and 2,000 pieces of additional clothing items to distribute to their clients who were victims of extreme flooding in California.
Periods of heavy rainfall caused by multiple atmospheric rivers in California between December 31, 2022 and March 25, 2023 resulted in floods that affected parts of Southern California, the California Central Coast, Northern California and Nevada. The flooding resulted in property damage and at least 22 fatalities.
Thanks to these Disaster Relief donors:
Corporate Sponsors & Donors
Corporate Sponsors
Thank you to these generous Corporate Sponsors whose financial support and coat collections shared warmth with hundreds of thousands of children and adults in need this season!
J.Crew's Coats for Cocoa
As part of J.Crew's activation, they deployed their vintage J.Crew truck around Manhattan and Brooklyn to collect coats. Everyone who donated a coat received a free hot cocoa from a local NYC restaurant, Frenchette!
Corporate Donors
Thank you to these wonderful corporate donors who made financial contributions of $10,000 or more last year!
Summary of Donations
| | |
| --- | --- |
| In-Kind Contributions | $5,817,220 |
| Corporate & Foundation Contributions | $957,832 |
| Individual Contributions | $299,516 |
| Other Revenue | $3,966 |
| | |
Total Revenue: $7,078,534
---
Summary of Expenses
| | |
| --- | --- |
| Program | $6,306,109 |
| Development | $177,346 |
| Administrative | $146,672 |
Total Expenses: $6,630,127
Click here to view One Warm Coat's most recent 990.